Vessel flake ice machines (VF Series)
Recom's seawater flake ice machines are specifically made for fishing vessels, using fresh water to produce flake ice on board.
The salt water ice machine parts contacting the water are made of stainless steel 316L. Due to its compact measurements, these seawater ice machines will fit on every seagoing vessel. Seawater flake ice are flat, thin pieces of ice (1,8 – 2,2 mm), that are produced on a vertical ice drum. The ice is formed on the inner surface of the drum by pouring a film of (sea) water over it, then contact freezing it into a sheet of ice. This ice is sub-cooled in order to make it brittle, and then cracked off by a stainless steel ice knife, resulting in the ice falling into the ice storage.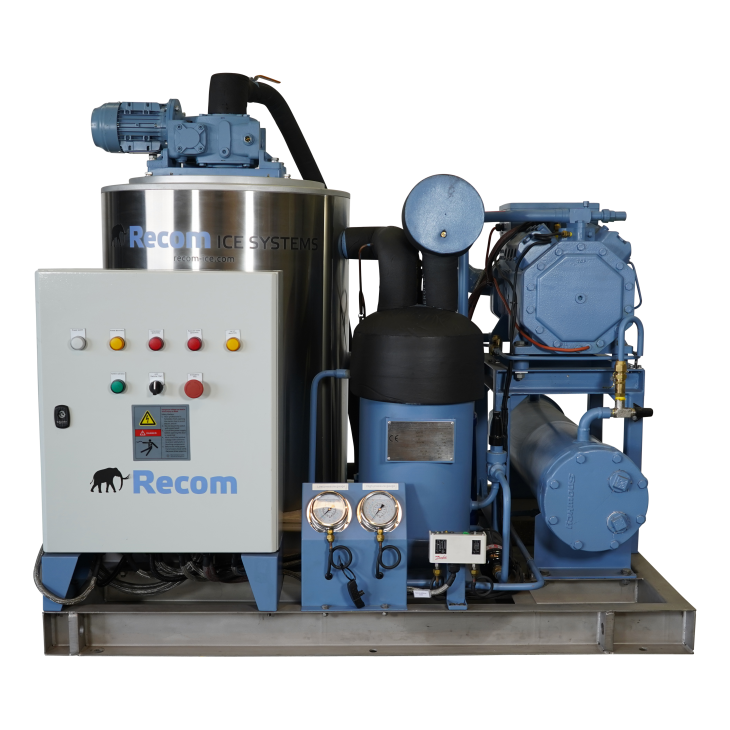 Recom VF30
Vessel flake ice machines
Capacity
1T
/
2T
/
3T
/
5T
/
7.5T
/
Designed for production on board of seagoing vessels
Stainless steel SUS 316L ice drum and ice knife for use of sea water
Special internal finishing of the drum to make the water stick to the drum
VF-series vessel ice generator with seawater-cooled condenser
Including heavy reducer and seawater pump
Base is made of stainless steel SUS 316L
Semi-hermetic piston compressors
Refrigerant R448, R449 or R507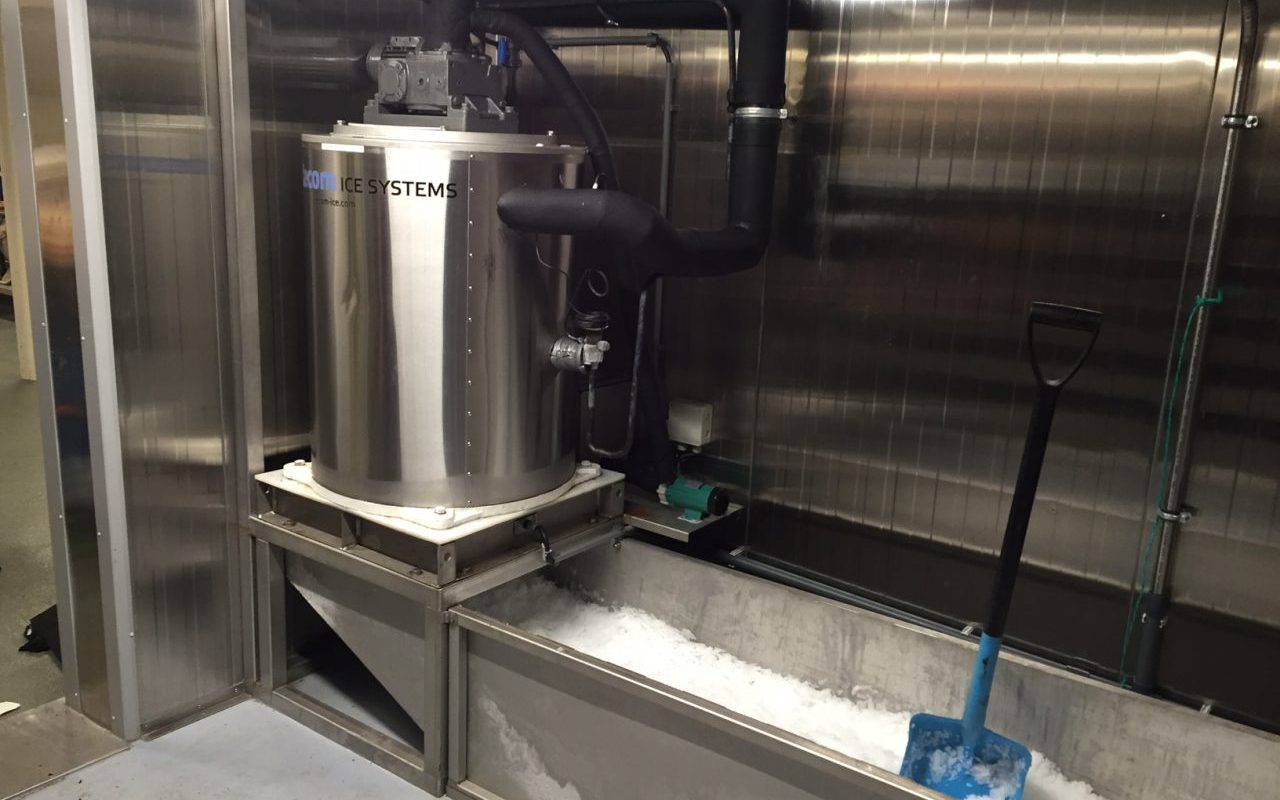 Recom VF20
Catalog Vessel flake ice machines